Infill covers for building floors
Access covers are critical elements that give access to a building's essential services – water, sewer, gas, electrical and communications.
ACO's access covers are designed to harmonise with the surrounding floor by preserving the visual continuity of tiles and other finishes. ACO offers range of iron or steel covers in a variety of sizes with aesthetic edging options.
ACO's product solution
ACO offers a range of steel and iron covers for buildings and adjacent outdoor areas.
These cover and frame solutions are available in single part, or multi-part configurations to suit a variety of floors and pavements.
Recessed to accommodate tiles and other finishes
Choice of materials:

Galvanised steel construction to Class B (AS 3996) – approximate individual slow moving wheel load of 2,670kg
Ductile iron construction to Class D (AS 3996) – approximate individual slow moving wheel load of 8000kg

Available with aesthetic stainless steel or brass decorative edging
Suitable for internal floors, alfresco and landscape areas, commercial, industrial and residential areas
Interested in learning more about specifying the right cover for your application? Click here to read more, or click here to contact us.
Available as part of a complete system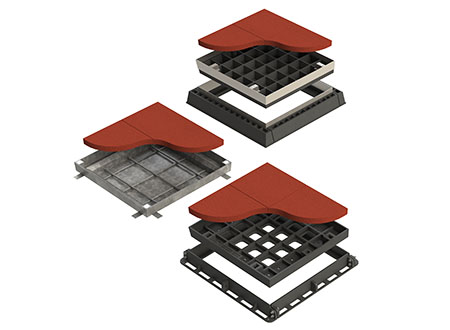 ACO Access
ACO Access is a range of cover and frame systems for use in various applications, such as stormwater, sewer infrastructure, electrical and communications.
Click here to learn more.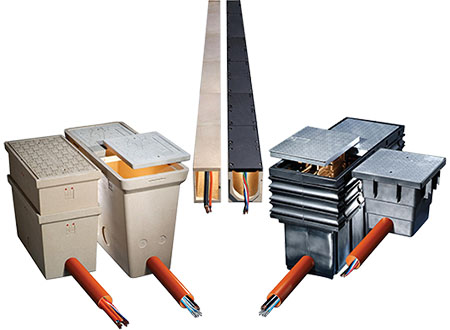 ACO Cablemate
ACO Cablemate is a range of trafficable cable enclosures to provide secure protection to cable enclosures and enable decorative floor finishes to mantained with minimal interference.
Click here to learn more.