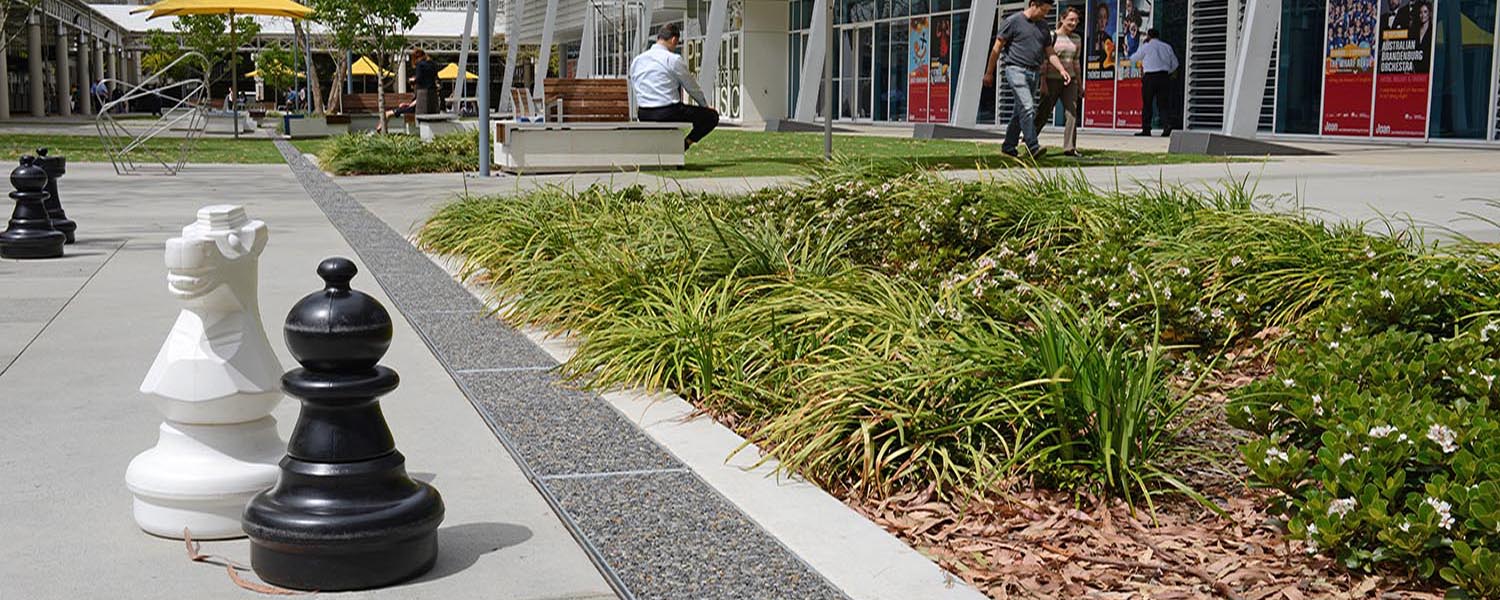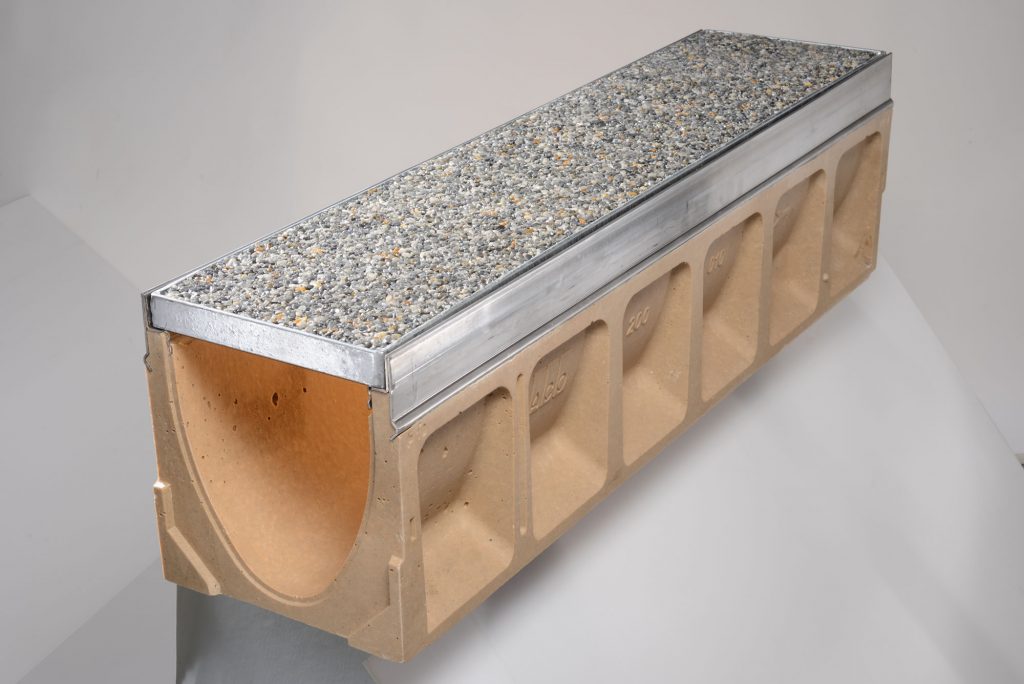 EcoPanel linear permeable pavers
EcoPanel is a stormwater trench drain cover consisting of a galvanised steel frame that is filled with a permeable UV stable resin-bonded aggregate. This unique combination provides a durable load bearing surface enclosed in an engineered frame, allowing for water infiltration.
EcoPanel covers are installed into ACO Polycrete® Channels. A removable access unit is available for maintenance. Suitable applications include parks, playgrounds and landscaped areas.
Foot-friendly linear drainage system
EcoPanel UV stable resin-bonded aggregate is available in eight colors
The EcoPanel cover prevents litter and reduces sediment from entering and clogging the stormwater system
Meets load class C150KN AS 3996
Slip resistance rated to AS 4586: P5
Hydraulically tested
Interested in learning more about specifying the right grate for your application? Click here to read more, or click here to contact us.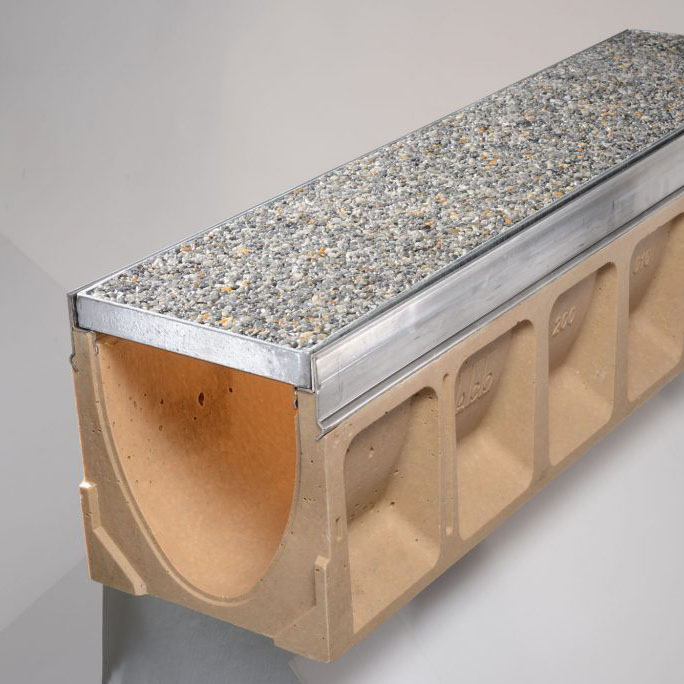 Available as part of a complete drainage system
ACO Drain
ACO Drain is a range of polymer concrete channels with lockable grates, ideal for external paved and shared-zone areas. Modular channels are available in various widths with a built-in 0.5% fall, so flat and drainable pavements can be achieved.
ACO Drain's wide range of products suit general purpose, heavy duty and restricted depth applications.
Click here to learn more.