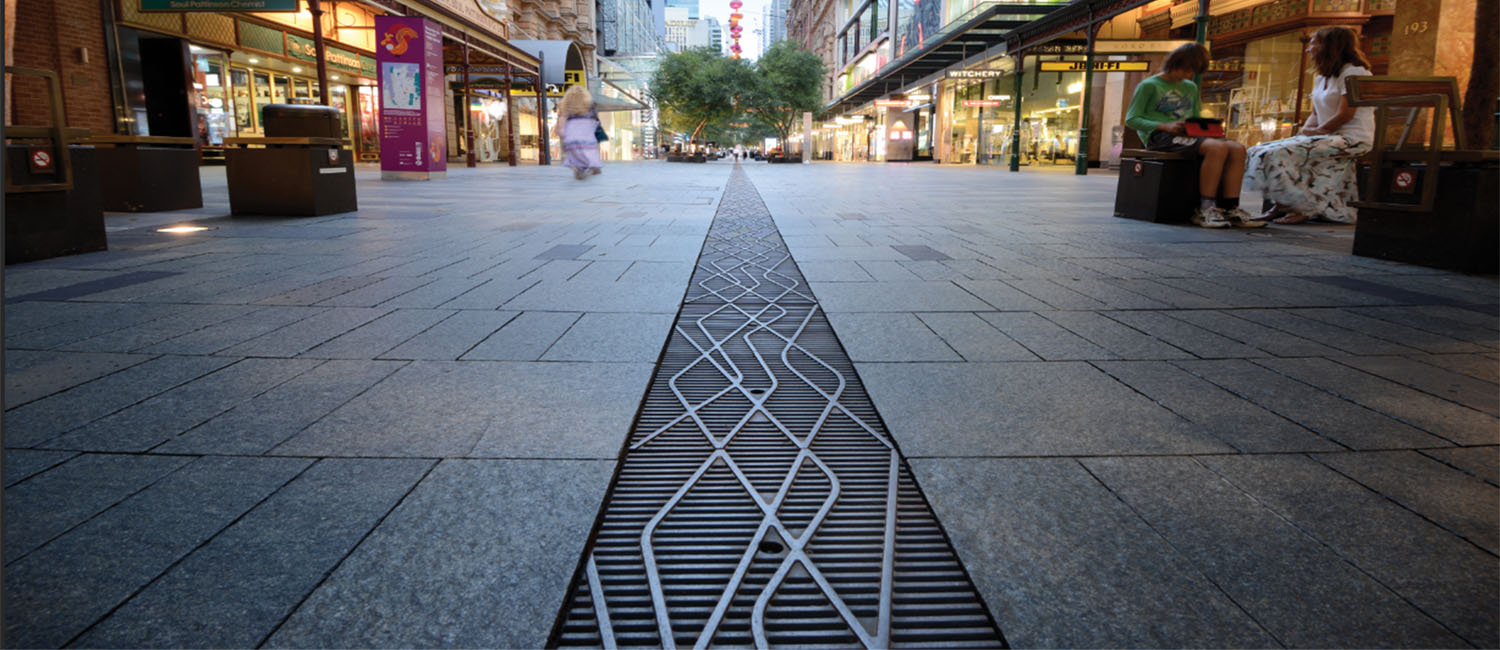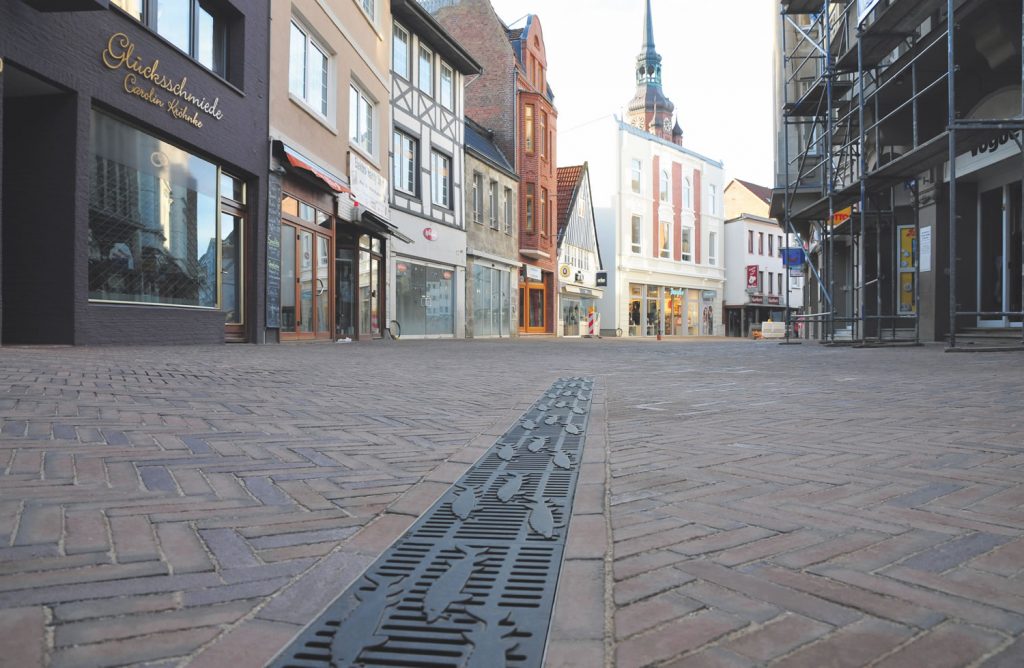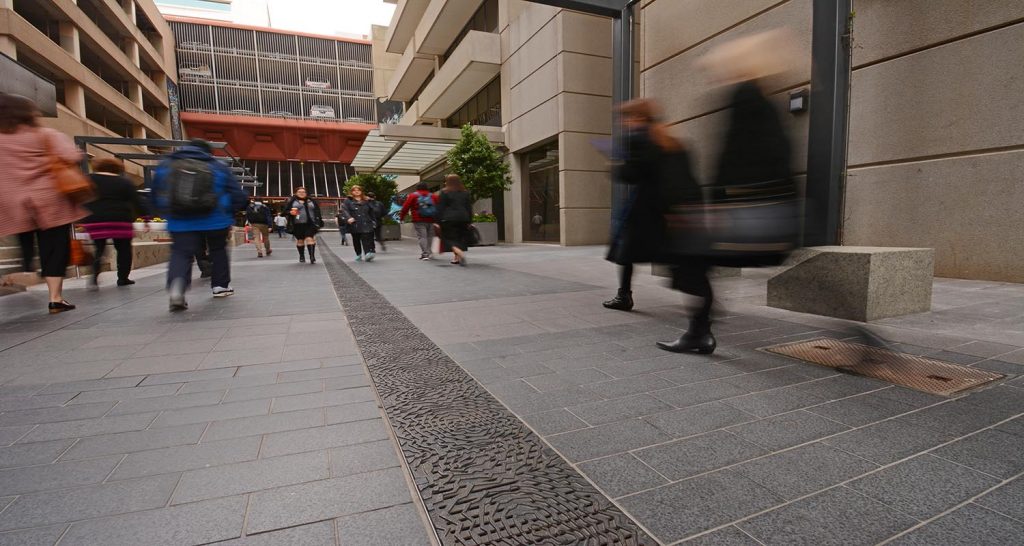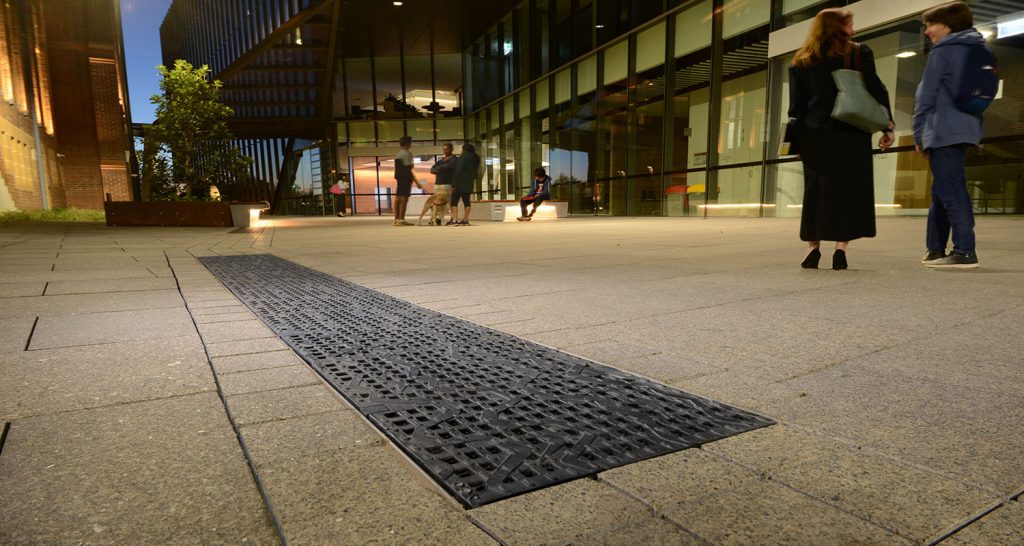 ACO's custom Freestyle grates
Feeling creative? ACO offers a service where your design can come to life with a customised ductile iron grate design: Freestyle.
Freestyle grates allow you to create your own drainage designs that integrate into the architecture and materials used in the building envelope. Freestyle grates allow you to emphasise different aspects of the building and compliment the paving and landscaping, all while keeping the ground free from surface water.
ACO Freestyle grates come with a black coating or can be left uncoated. Left uncoated, the grates gradually oxidize to a deep auburn, to blend with red bricks and historic architecture.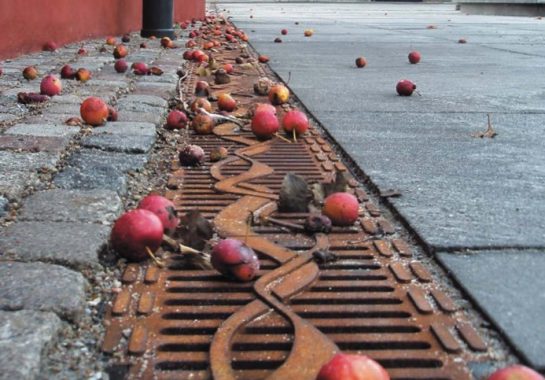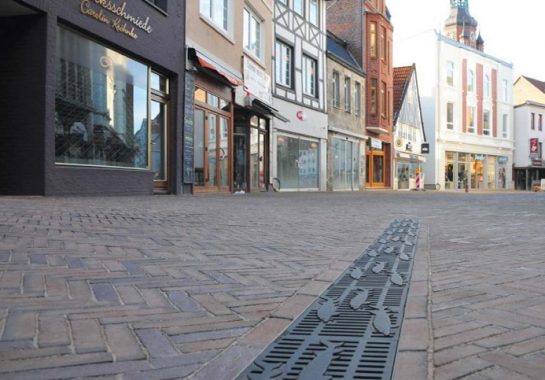 Freestyle grate creation
To create a Freestyle grate, all you need to start is an idea and a sketch.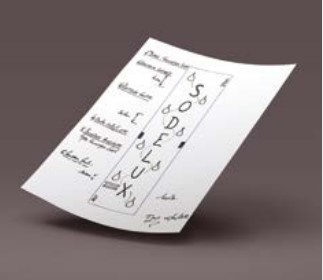 The idea
Speak with your local ACO representative to discuss your design idea.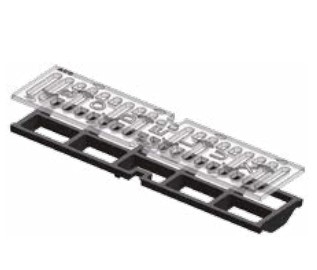 3D model
Your design will be made into a 3D model using a standard grate base with DrainLok device.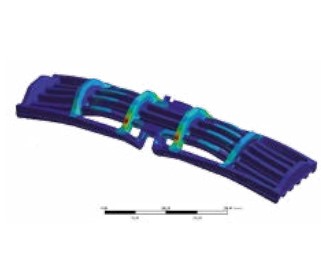 Design approval
A computer simulator tests the strength of the grate and it's suitability to be cast.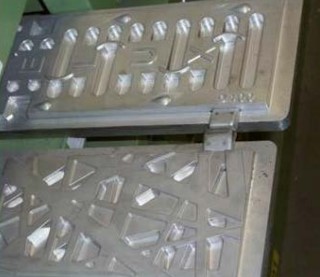 Tool ordering
The two part tool with the custom design is prepared.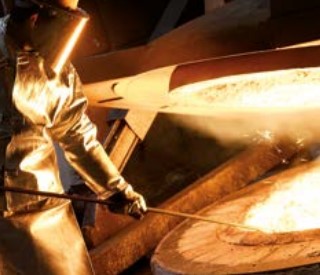 Casting
The parts are cast at our foundry in Germany and the surface protection is applied.
Featured case study: Market to Riverbank Link
You may have already seen Freestyle grates bought to life in Australia at Pitt Street Mall in Sydney's CBD and at the University of Sydney.
Adelaide-born Australian artist Amy Joy Watson designed the Geode grate that was installed at the Market to Riverbank Link through Adelaide's CBD. Amy was inspired by the local geology of Adelaide and designed the grate to mimic natural geode mineral deposits.
"As if uncovered by an archaeologist, the banded pattern running through the drainage grates…seem to unveil traces of ancient landscapes and rock formations."

Amy Joy Watson
Part of the design brief for this project was to create a slip resistant grate. ACO can assist to incorporate the desired level of slip resistance to the grate for the application. The Geode grate was tested before full production to ensure it met the required a P5 slip resistance rating – the highest rating of wet pendulum test, AS 4586.
Click here to read more about this project.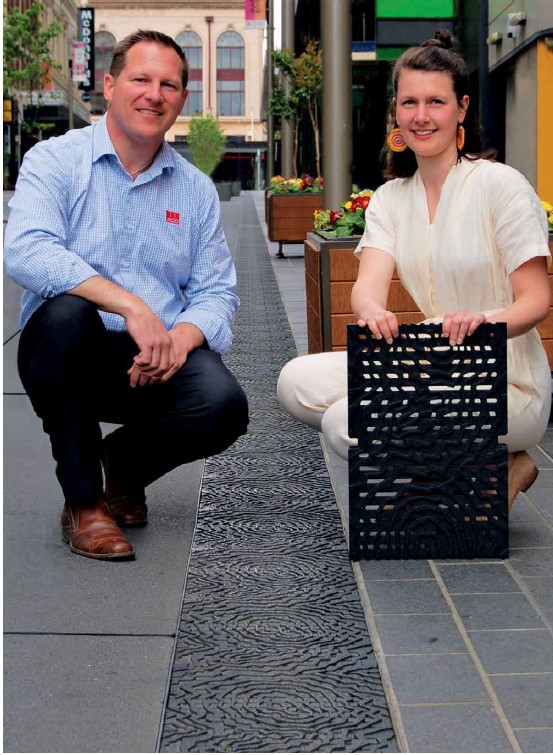 Available as part of a complete drainage system
ACO Drain
ACO Drain is a range of polymer concrete channels with lockable grates, ideal for external paved and shared-zone areas. Modular channels are available in various widths with a built-in 0.5% fall, so flat and drainable pavements can be achieved.
ACO Drain's wide range of products suit general purpose, heavy duty and restricted depth applications.
Click here to learn more.